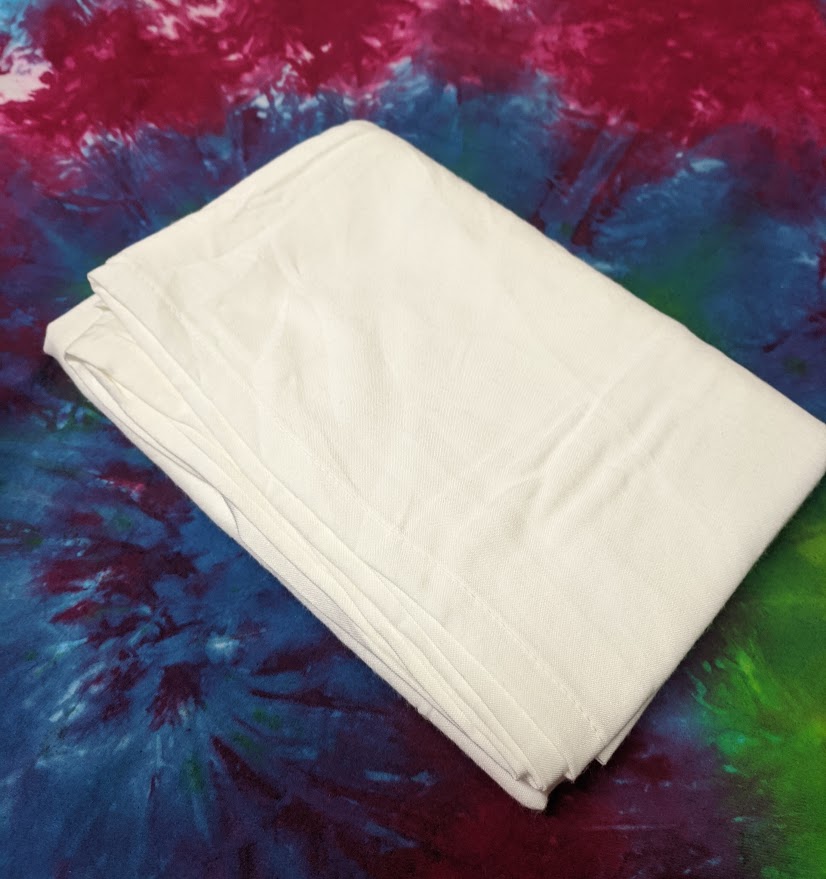 44"x66" Rayon Tapestry Blank
44"x66" Rayon Tapestry Blank
1
Average rating:

(1)
100% Rayon Tapestry. 44"x66".
100% Rayon, Hemmed with Cotton Threads, Square Tapestry Blank - 44"x66" Made To Be Dyed! A part of our new exclusive Made To Be Dyed Dancing Robin line. 100% Rayon takes dye exceptionally Brightly and Beautifully. These Rayon Squares are simple Rayon Rectangles with folded and cotton sewn edges on all 4 sides. This is a Made To Be Dyed blank, with all stitching taking the dye. Designed by us and made exclusively for us in India. In our dye testing, washing and drying in a tumble dryer, the fabric did not tend to shrink, but rather relaxed a bit and expanded somewhat.
Featured positive reviews:
44"x66" Rayon Tapestry Blank

Impressive
12/02/2020
Takes dye strong. Nice edge and soft fabric. Wish is had corner loops. Check out our instagram page @fireflyshirtcompany to see the results. I will be a return customer for all our blank tapestry needs.