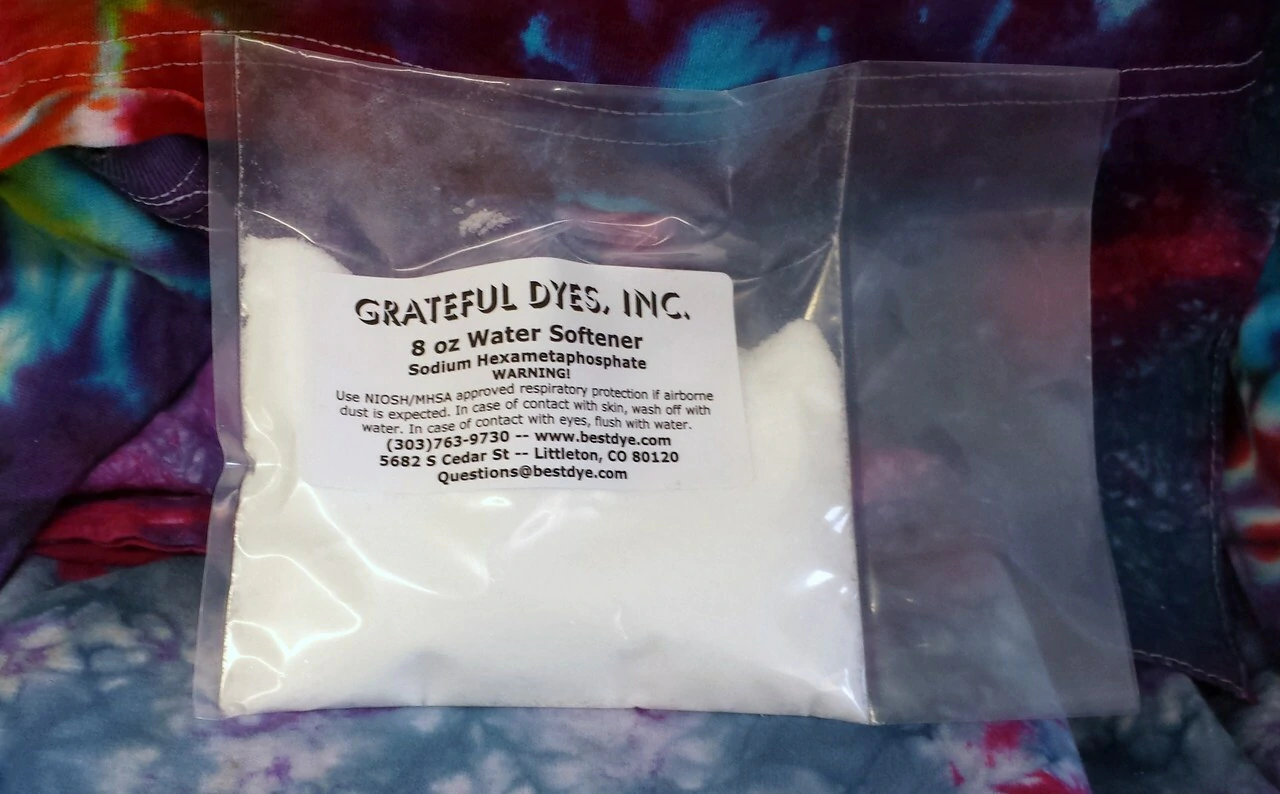 Water Softener
Water Softener
2
Average rating:

(2)
Water Softener is used in both tie-dye and solid color dyeing. Dyes simply work better in soft water. One eight ounce bag of water softener will tie dye approximately 160 t-shirts.
Featured positive reviews:
Water Softener

Water Softener
09/12/2019
I appreciated the fact that with this order-my third with your company-I did not receive a courtesy call inquiring why I was purchasing the 5 lbs of Water Softener. I guess you guys finally figured out that I was using it legitimately, and didn't need more information. I think the product is a good one. Perfect for my needs. Comes packaged extremely well. And is delivered quickly. All in All....very satisfied with my purchase and your service!
Water Softener

.
07/20/2021
.