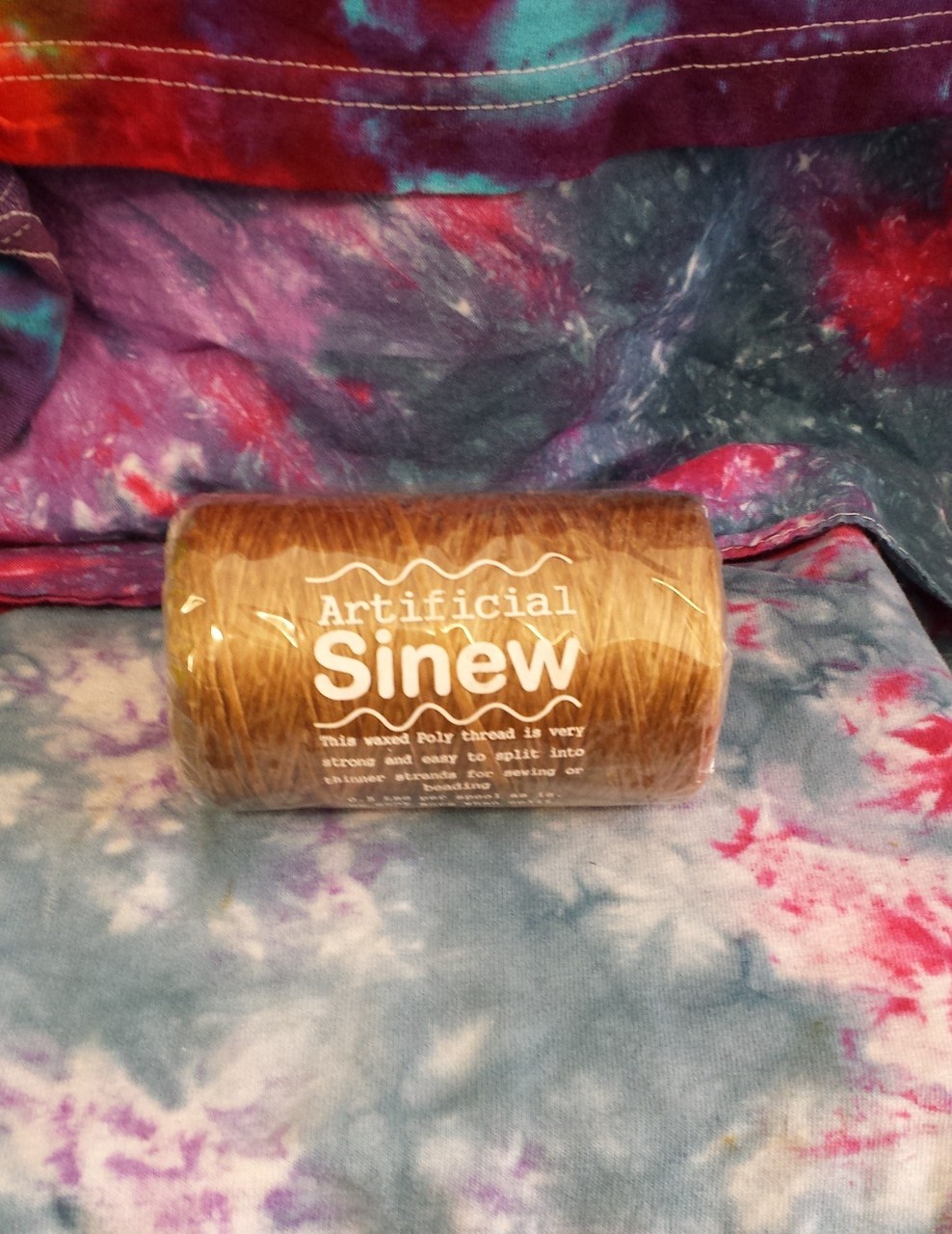 Synthetic Waxed Sinew
Synthetic Waxed Sinew
2
Average rating:

(2)
8oz Roll of Synthetic Waxed Sinew. This waxed poly thread is very strong. It is a great string to use for dying. The wax on the sinew makes very tight knots easily, as well as acting as a resist so no dye penetrates through tied portions of fabric. It is also very easy to split into thinner strands for sewing or beading.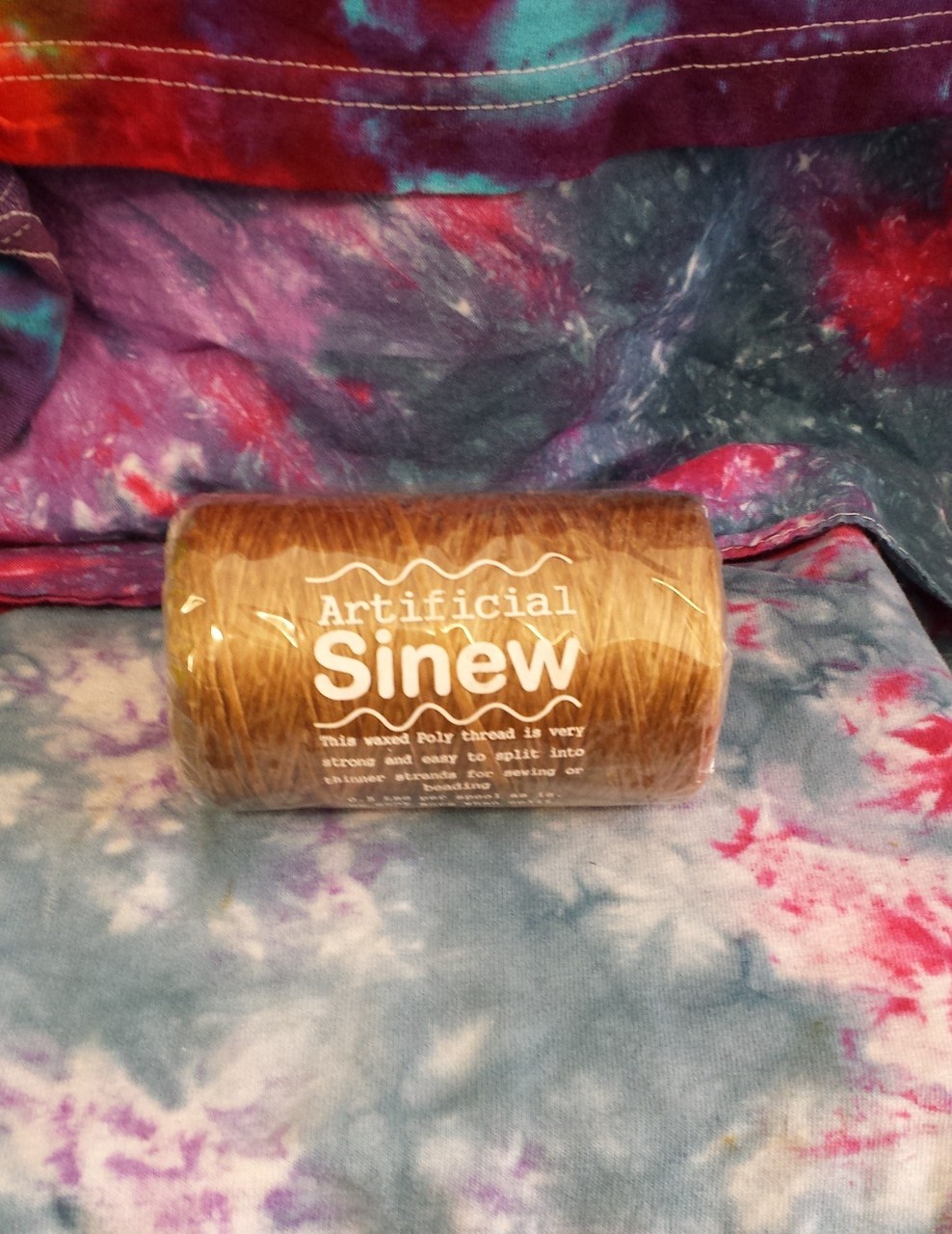 Featured positive reviews:
Synthetic Waxed Sinew

Not bad.
02/22/2021
The sinew was slot easier to use then rubber bands. Can't wait to make my next tapestry.
Synthetic Waxed Sinew

Sinew
05/08/2020
Very good! Definitely will order again